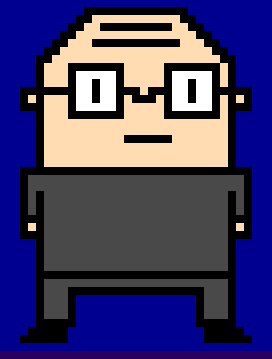 This is Mort! Mort is the character you play as in the tutorial (chapter 1) as well as in the beginning of chapter 5. Spoilers as to why he's involved, though. Some of my first ideas for this game came in the form of scenes involving this guy.
The sprite's pretty simplistic at the moment and may or may not change drastically, and of course I need to add all his other sprites and make sure the animation looks nice and agagagaa
He also fights with brooms.